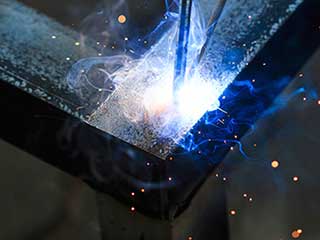 Even the best automatic gate can malfunction. When this happens, turn to us at Gate Repair Hurst to get the perfect solution in no time. Our company specializes in fixing automatic systems of all types, designs, makes and brands. There are no exceptions. If the situation is urgent, you can rely completely on our speedy emergency service to eliminate the problem. Our professional solutions go beyond repair and include residential gate installation and maintenance.
The Best Result Achieved Fast
Gate owners turn to us because they know us well. The team at Gate Repair Hurst consists of highly qualified professionals who work with great care and dedication. You can expect to receive all the answers that you require when you call us to report a problem. All of our technicians keep up to date with the latest innovations in our field. This enables us to repair even the most advanced Elite opener or the most specific FAAC device. It is our commitment to offer a fully comprehensive solution every time. In case the hinges of a swing gate are fixed, they will also be cleaned and lubricated for achieving the most perfect performance without excessive wearing or noise.
Experts in All Parts
Count completely on our expertise in the repair of hardware, panels, openers and their accessories. In case of a malfunctioning sliding gate wheel, for instance, the component will be inspected closely. If it is damaged beyond repair or completely worn, it will be replaced with a matching one. All of our spare parts have perfect strength, excellent functionality and great durability. We are fully equipped for rusty and rotten gate repairs as well. These issues are fairly common and our experience enables us to deal with them more quickly than the owner would expect. Only the safest and most potent materials are used for the job in addition to advanced precision tools.
New Gates & Intercom Installation
Whether you have just moved into a new home and require a new gate or it is time for the old one to be replaced, hire us for the installation job to get the desired result quickly. Our service begins with determining the precise specs of the system and with providing full consultation for making the best choice. The gate is installed accurately and securely. When required, our service includes opener and intercom installation as well.
Count on Us for Routine Maintenance
Busy property owners can take advantage of our maintenance solutions. You can have a technician care for your system on a scheduled basis. The service includes full inspection and testing, cleaning and lubrication, settings adjustment and component repair and replacement when required. Everything is done for keeping the gate in good condition. Our service is suitable even for antique ornamental iron gates.
Send us an email to get more details and a quote.